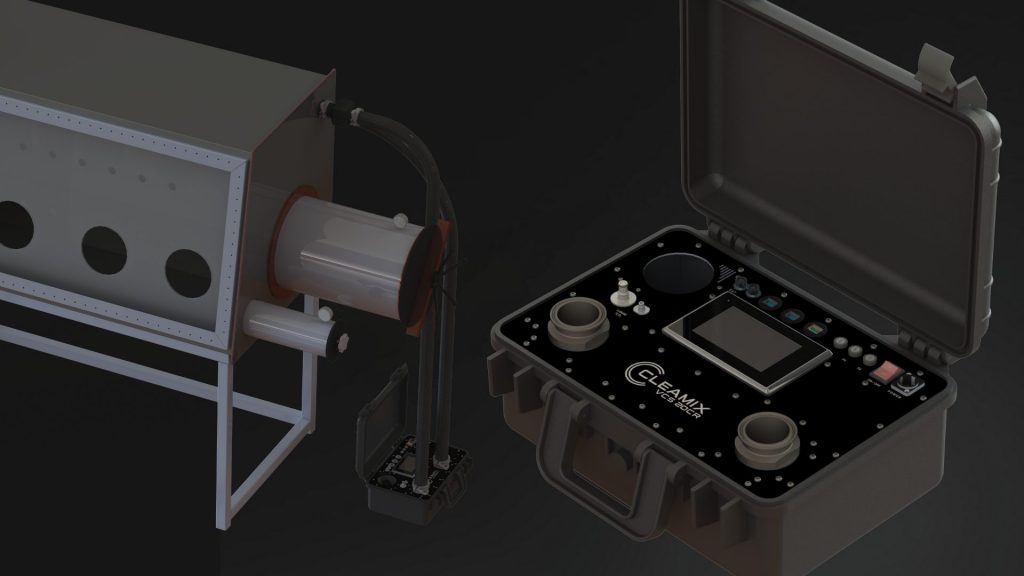 Cleamix expands VCS-product portfolio for smaller spaces with VCS-20Cr
The new Cleamix VCS-20Cr decontamination unit introduces revolutionary easy, fast and efficient hydrogen peroxide vapor decontamination for small closed spaces.
This product gives completely new opportunities for even faster, reliable and automated decontamination processes to small spaces such as laminar hoods and bio-safety cabinets. VSC-20Cr is available as Cleamix' well received traditional portable suitcase model or with stainless steel cover with can be installed inside customers' systems like cabinets.
Modbus TCP/IP connection available for controlling decontamination cycle from customers' control system. It can also be used together with Cleamix HC -hose connector set, wherein the produced hydrogen peroxide vapor is directed along the hose to the space to be
treated.
VCS-20Cr is a perfect solution for example for:
Biosafety Cabinets
Laminar Hoods
Glove Boxes
Various food and pharmaceutical industries' enclosed manufacturing and testing devices
Process Machines
Testing areas
Small closed spaces
VCS-20Cr uses 30-50% hydrogen peroxide liquid solution for vaporizing. Hydrogen peroxide vapour is easy, fast and reliable solution for decontamination up to 6-log microbial reduction on any type of surfaces and areas. Hydrogen peroxide vapour is efficient and secure solution for decontamination of any type of electronical devices and sensitive surface materials, since it's good material compatibility.
Contact our sales for more information on the product and consultation for the applications.
Use biocides safely. Always read labels and product information before use.