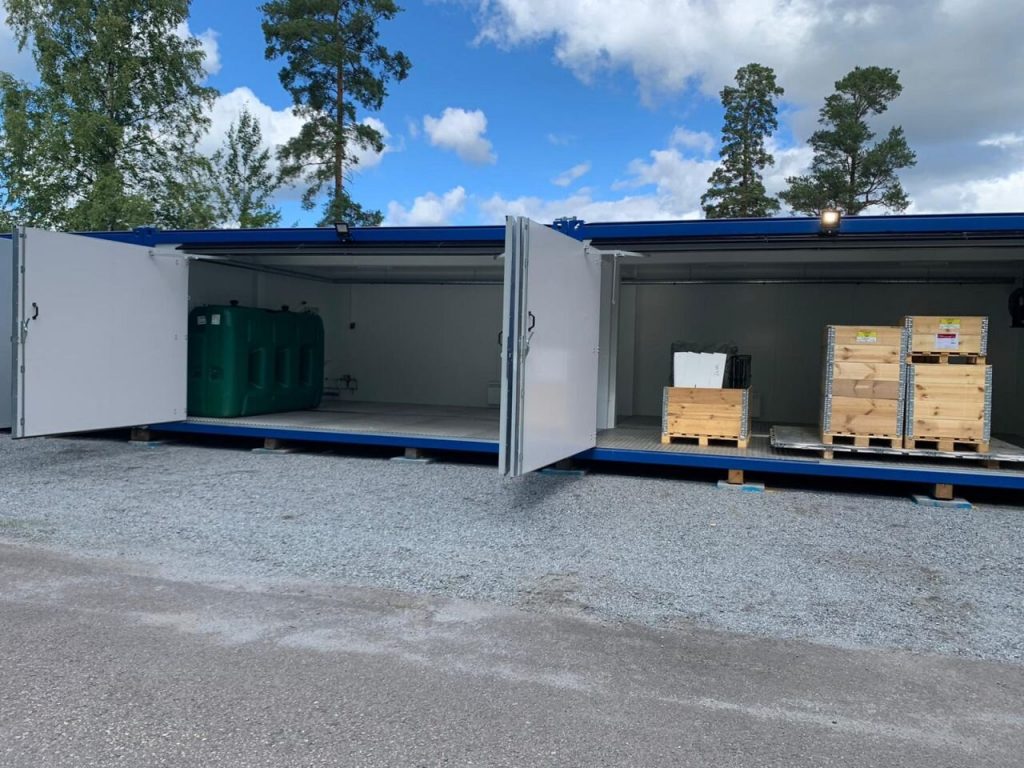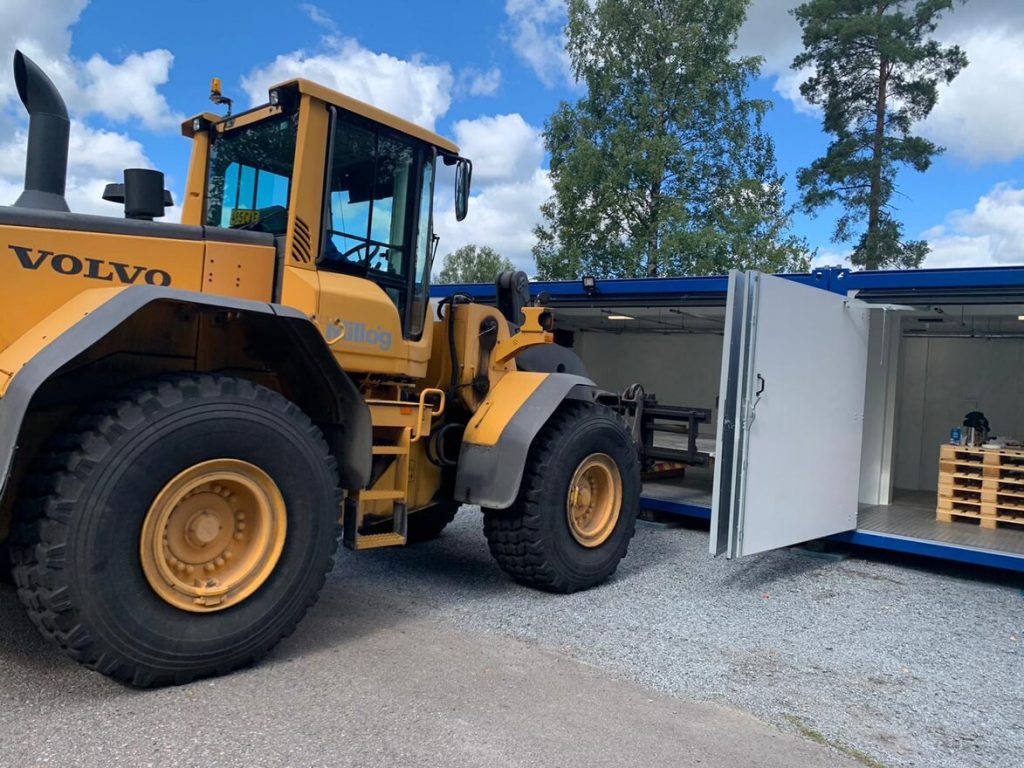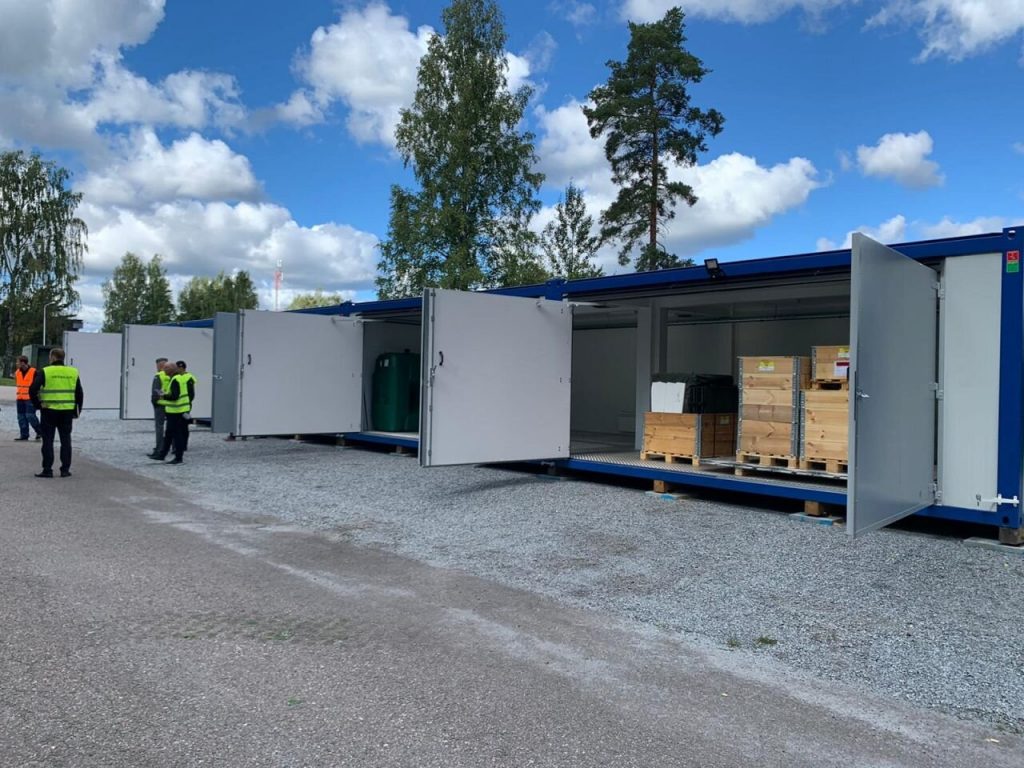 Cleamix has been busy with deliveries and setting up new partnerships. Most recently a Finnish Government owned mobile decontamination facility was commissioned. The frame and technical design is by Intlog and advanced H2O2 decontamination process by Cleamix.
This advanced system is based on 8 interconnected 20′ containers forming 2 separate areas. With advanced heating/cooling and insulation it can be deployed in all climates, from arctic to tropic.
The facility is equipped with closed-loop water treatment, advanced cleaning and drying machinery and of course decontamination equipment. Loading and unloading is easy as side walls are de facto doors.
The system (among other uses) is used for decontamination and treatment of materials being returned from overseas deployments.
Intlog is the contact for technical specifications of the system. Export projects are already being planned.